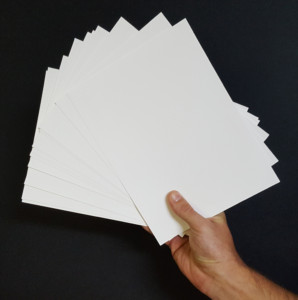 At Cie-Elle Digital we offer a number of premium fine art papers for your fine art reproductions and digital prints. In this blog we break down our recommendations for selecting the perfect paper.
When contemplating paper stocks firstly ask yourself, 'What is the medium of my artwork or artefact? Is it sleek photography? Is it watercolour? Is it a textured painting?'
For paintings, drawings, old fashioned printmaking modalities, collages, maps and old photographic reproductions we would recommend either one of our smooth paper stocks: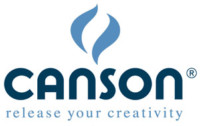 The Canson Photographique Photo RAG – 310gsm is our most popular, highly certified, premium quality paper. Made in France from 100% cotton, the Canson Photo rag has a beautiful smooth matt finish that guarantees to wow.

The Ilford Galerie Photo RAG – 310gsm is another smooth, matt 100% cotton fine art paper made in Italy with a sleek matt finish. Also an excellent choice.

For paste up posters and decor art for production on a mass scale we would suggest the use of our ChromaJet HiRes Matt Photo Paper – 180gsm. This is a bright white non archival matt poster paper, perfect for mass produced advertising prints.
For modern photography requiring added depth we would recommend the Centurion Metallic Pearl Paper – 255gsm. This is a premium photographic paper perfect for obtaining vivid colours with a pearlescent high gloss finish.

For watercolours or for prints requiring a defined background texture we recommend the Hahnemuhle German Etching Textured – 310gsm. This is a premium textured 100% cotton archival paper with an amazing texture.
Alternatively, the Canson Arches Aquarelle RAG – 240gsm is a slightly thinner stock than the Hahnemuhle, with a more subtle texture.
For both of the above, think water colour paper.
When all is said and done some artworks are simply suited to certain paper stocks. Part of the service at Cie-Elle Digital is to guide you through the paper selection process, tangible samples are available on request.
For more information about paper choices and your next project Contact Us today!