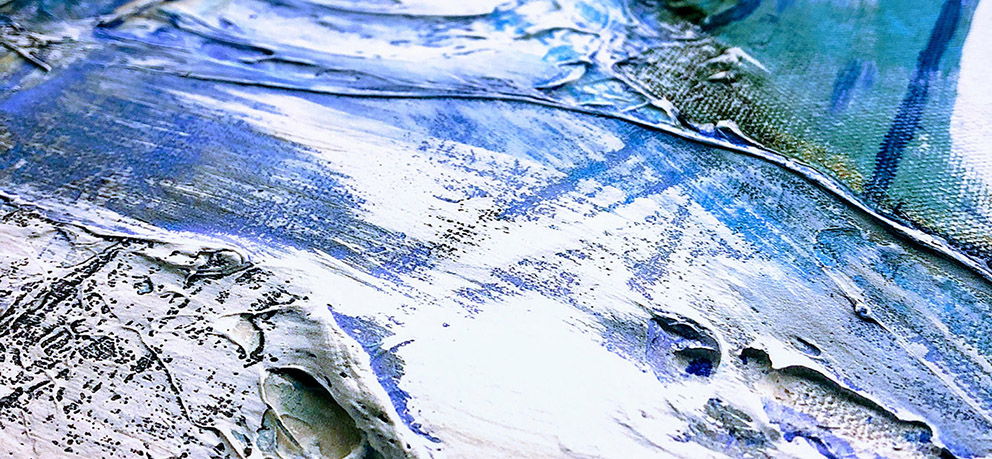 Before we get into the detail on this juicy debate, we must first address a common question – "My iPhone camera is pretty decent, can't I just take a photo of my artworks and send it to you?" In response, many will say that depends on why you want a digitised file of your artwork.
Our view is, regardless of the reason, you are better off having your artwork professionally digitised. Yes, you can supply your own files but be aware that even the most professional digital camera (and highly skilled photographer), cannot complete with the advanced scanning technology we have in-house. Using your own files will limit the size and quality of any prints. This is due to lower resolution and focus of the artwork capture and general poor file quality.
So, whether you are digitising your artwork for a gallery submission, to develop a library of your work or to produce giclée prints to sell, don't compromise on quality.
When looking to professionally digitise your artwork, there is a lot of conflicting information on whether it's better to scan or photograph artwork.  Let's set the record straight. In almost every instance, scanning is a superior method of digitising your artwork. Photographing artwork is really, really hard to get right. Apart from requiring a really high level of technical skill, there are often issues with image size, resolution, colour accuracy and lighting.
Our German built large format flatbed scanner is the most advanced scanning technology available in Australia. This exceptional scanner captures artworks at over 800 megapixels, with extremely even lighting, achieving a level of sharpness and depth never before seen in a digitised file.
Not convinced? Let's explore some of the main benefits our scanning system offers over photographing artwork:
Sharpness and resolution
We scan at the same size as the original (1-1 scale). A digital camera, no matter how fancy, cannot do this. Essentially this means the entire artwork is always in sharp focus and you will not be limited by resolution when it comes to reproducing in any size. When photographing artwork, especially large artwork, the digitised file will need to be stitched together in photoshop, which often leads to other issues.
Colour accuracy
Getting a perfect colour match between artwork and print is quite difficult. Our scanning machine has an exceptionally high accuracy of colour.
Lighting/even exposure
Our Synchron TM lighting system gives extremely even light across the entire artwork. Glass, metal and metallics are not even a problem. We also have extensive lighting modes we can select depending on the artwork and level of fine detail and texture.
Size is no issue
With a massive table size of 1400x2200mm we can scan artwork in a single pass. Or you can take advantage of multiple artwork scans.
Want to see for yourself? Come in and see some examples of the work we've done. Book an appointment now or call us on 02 9638 1533 for a no obligation chat.
Related information:
Artwork scanning – what makes us unique
Top 5 reasons you should reproduce your artwork