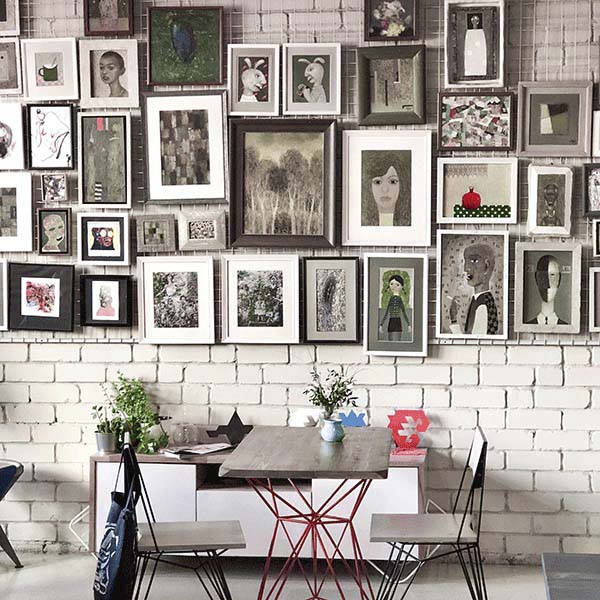 There are few misconceptions when it comes to art reproduction. Many artists worry that reproducing will reduce the value of the original artwork, and can be unsure how to approach limited editions. Then there are questions around quality, size, format and so on.  
Let's take a look at these misconceptions as well as the benefits of reproducing your artwork. 
Move from hobby artist to making a living from your work.
We have to make the obvious point first. Once you sell your original, it's gone. Yes, originals command a higher price tag, but the market of people who can afford or are interested in buying original artworks is smaller. Let's not forget the amount of time you invest in creating an original artwork. Time is money when it comes to scaling a business. Essentially, without reproducing you're looking at a small market to break into, and you'll only have a small inventory to sell at any one time. Plus, long periods of time between having a piece to sell.
Reproducing your artwork often increases the value of the original.
The success of selling reproductions is very dependent on how well known an artist is. But a lot has to do with accessibility as well.  The market of people wanting high quality reproductions is larger than the market of people who can afford or are happy to pay for originals.  Plus, the more your work is produced and available, the easier it will be to become "well known". This in turn can increase the value of any of your original artworks because you have become a better-known artist whose work is recognised.
More size and material options.
Reproducing your originals can open up further income streams when you consider options to create different sizes and print onto different materials. You can customise your work to cater to different clients/markets without changing the original artwork. 
The quality of reproductions is so high they can be hard to distinguish from the original.
Find yourself a professional giclée printer and you'll be amazed at the print quality of your reproduction. Even you, the artist, will struggle to tell the difference between the prints and your original.  There is also the option of embellishing, to further add to the quality of your print. Now you have a print that looks identical to the original and took less time to produce. What's more, you can sell the print at an affordable price to a wider audience of potential buyers. That's a winning combination from a business point of view.
Create long-term value with limited editions.
There are a few factors which impact the value of an artwork. When it comes to reproductions, one thing that can create value over time is setting a specific number of prints for each of your artworks. Side note  – be sure to number each print and the total number of copies to be printed.
This can be a selling point for an art collector, knowing if the reproduction is a limited edition.
Even if you don't plan to reproduce your work to sell, making a quality digital capture of your work should be an essential step. You invest hours, not to mention your heart and soul into your creations, so make sure you capture and preserve it. Digitising your artwork professionally ensures you have the best possible raw files. For whatever purpose you may need in the future.
Related information:
Read more about our artwork scanning service.
Learn more about our fine art reproduction process.