Our goal is to provide you — the artist — with the very best possible fine art prints. We do this firstly by listening to your needs and understanding what market you're planning to sell into. We then provide feedback and advice using the experience and skills we have gained from many years of being in the Fine Art Print and Giclee Printing field.
Every project is unique, and with that in mind, we customise each artist's project to illustrate his or her individual style and vision. You will be guaranteed Fine Art Prints to be proud of.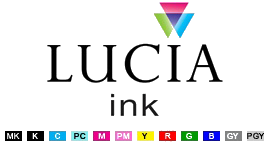 Our Fine Art prints are always produced using the 12 colour Lucia pigment ink set. This allows us to achieve amazingly vivid colours right down to neutral subtle black and white tones.
Our Fine Art printing is second to none! We provide a wide range of materials suited to every artist's needs and budget. We use brands such as Canson, Hahnemuhle and Breathing Colour; this gives us access to premium fine art photo rag papers, textured watercolour papers and premium archival canvas.
Fine art prints can be produced in a range of sizes from smaller than 100mm to a whooping 1500mm wide! That's one big Giclee print!
We'll take your prints to a new place. Explore the digitalised world with a depth that has never before been possible. Through our world-class equipment, quality and service, your prints will capture all the detail and texture of the original piece — the dream of every artist.

We offer quality Giclee printing services in Sydney and wider Australia.
There are 4 main processes central to the Cie-Elle Fine Art Prints & Giclee Printing Services.
1. High resolution scanning. Scan single or multiple artworks up to 1400 x 2200mm in a single pass. Totally touch-free non contact scanning. Very homogenous, even and totally stable light exposure. Parallel scanning resulting in maximum sharpness and 100% parallelism for even the largest originals.
2. Image adjustments and file preparation. Application of colour targets, removal of any damage, cleaning up of backgrounds, removing or adding signatures, size for editions.
3. Colour matching and artwork proofing. Up to 3 levels of colour matching.
1. Application of colour targets.
2. Test strip printed and matched to the original.
3. Multiple test strips printed plus artists proof.
4. Production of world class Fine Art Giclee reproductions. Fine Art Reproductions printed on fine art media that exceed museum grade standards and longevity requirements.